Mentor artist Angela Baker worked with  2nd through 5th graders from Lynwood Elementary's after school program to create a 6'X8' mural on plywood on the theme of cooling the earth. Through discussion the students brainstormed ideas of things they could do to cool the earth. They then did small pencil sketches to bring their ideas to life. Next students created larger pictures with sharpie and watercolor to further solidify their ideas. In an effort to include the artwork of as many students as possible in the mural, Angela traced parts of these paintings and adjusted the size to create a collage that was used as the final composition.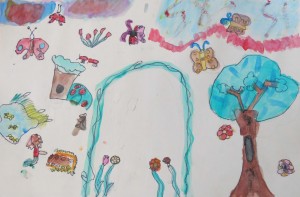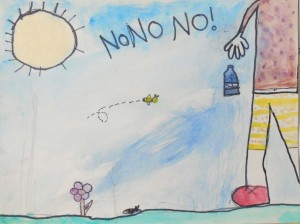 Students then worked collaboratively to pick the colors, mix paints and apply paint on the mural in small groups on a rotating basis. While students were waiting to paint on the mural they independently created other works of art such as maps and pressed tin mobiles.


The mural will be installed permanently on Lynwood's campus.