Kristen Gurbach Jacobson, Executive  Director
Kristen Jacobson is an arts leader, educator, and program designer dedicated to the accessibility of arts education for diverse populations. In 2019, Kristen was appointed to the role of Executive Director with Youth in Arts. Recently, she was the Managing Director of Education at Alonzo King LINES Ballet where she led initiatives to expand LINES' programs that promote individuality, creativity and communication through dance and movement learning. Under her leadership, LINES education programs experienced significant expansion, growth, success, and impact.  She also serves on the Board of Directors of the Arts Educators Alliance of the Bay Area as well as San Francisco Unified School District's Arts Ed. Master Plan Advisory Committee. Previously, Kristen served as the Youth & Community Programs Manager for Hubbard Street Dance Chicago where she was responsible for developing and implementing Hubbard Street's Youth Dance Program from its inception, managing school partnerships, teaching artist development, family programming as well as partnerships with major cultural institutions across the city of Chicago. She holds a BA Point Park University's Conservatory of Performing Arts and an MA Columbia College Chicago.
kristen@youthinarts.org 415-457-4878 ext. 170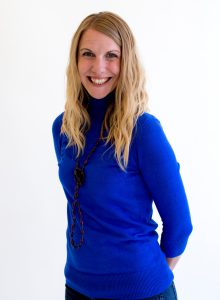 José Carrasco, Director of Programs
For 30 years José Carrasco has worked as a dedicated community servant in San Francisco exploring the fields of cultural arts, family services, youth development, violence prevention and services for immigrant families.  In 1994, together with other community-based artists of color, he co-founded a high energy cultural arts program for youth in the Mission District of San Francisco called Loco Bloco.
A highly motivated learner, José developed leadership skills from the ground up, working directly with young people, organizing artists to teach, writing grants, developing and managing budgets, designing programs and staging artistic productions. During these years José developed partnerships with many public schools throughout San Francisco and integrated principles of the Youth Development Framework into the application of arts education.
José also worked extensively with Latino immigrant families while directing both prevention and intervention programs at the Good Samaritan Family Resource Center and Central American Resource Center from 2008 – 2020. During a recent two-year hiatus from frontline community work, he deepened his understanding of theoretical frameworks of youth development and social justice while working as a core team member and facilitator with Be the Change Consulting.
José enjoys open water swimming and salsa dancing with his partner of 29 years as well as painting and gardening.
jose@youthinarts.org  415-457-4878 ext. 110
Morgan Schauffler, Director of External Affairs
Morgan has always been passionate about art, and worked in fine art sales for over a decade.  Prior to her work as a private Art Consultant, she was the Senior Gallery Associate at the Paul Thiebaud Gallery in San Francisco. She holds a degree in Art History and Human Communications from the University of Denver. Before moving into her development role, Morgan was the Program Director at Youth in Arts. She is a commissioner on the San Rafael Public Art Review Board, a board member of the San Rafael Business Improvement District, and the steering committee representative for the Downtown San Rafael Arts District. When not working she can be found hiking or biking the hills of Marin with her husband, two young sons, and Milo Foundation mutt. At Youth in Arts Morgan oversees fundraising and events, and manages our in-house children's art gallery.
morgan@youthinarts.org  415-457-4878 ext. 160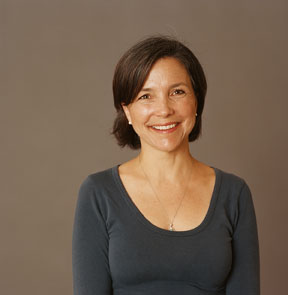 Suzanne Joyal, Director of Accessibility & Inclusion
Suzanne has exhibited her fine art at ArtWorks Downtown, Youth in Arts, O'Hanlon Center for the Arts, Albany Center, the Mill Valley Library, and Thornton Thomasetti. A visual artist with extensive teaching experience, Suzanne holds a degree in Art History from Wellesley College and has worked as a fine art gallery curator and an appraiser of fine prints for Butterfield and Butterfield. Suzanne is the founder of Purple Crayon Art Studio, a popular San Francisco art studio for children and families. Having created and directed Purple Crayon for over a decade, Suzanne sold the business in 2007. Suzanne also founded Give A Jump Start that used art as a tool for microfinance with women and children in Zambia.  Suzanne provides professional development workshops for educators in arts integration techniques and is the creator of the Walker Rezaian Creative HeARTS program, an early childhood replicable visual arts curriculum.  At Youth in Arts Suzanne focuses on the model programs including the ARTS Bank. This summer,  Suzanne began her study toward a Master of Arts in Arts Education with a focus on special populations from Moore College of Art and Design in Philadelphia, PA. The only program of its kind in the country, the program was founded by Lynn Horoschak, a pioneer in the field of arts education for special populations. For the students of Moore, and arts educators at Youth in Arts, "special populations" means anyone who does not thrive in the linear, neurotypical classroom. This could mean students experiencing disabilities, newcomer and english language learners, students experiencing the effect of trauma, or anyone with an IEP (Individual Education Plan).
suzanne@youthinarts.org  415-457-4878 ext. 120
Austin Willacy, 'Til Dawn Director & Mentor Artist
Austin Willacy is a pop and a cappella mentor artist who writes, records, produces, engineers, and arranges different genres for television, film, and other artists. He is a veteran member of The House Jacks, a pioneering a cappella group with whom he has produced 10 full-length albums and completed multiple world tours. Austin is the co-Artistic Director of the Thrive Choir, andfor the past 24 years, Austinthe director of 'Til Dawn, Youth in Arts' award-winning teen a cappella group. In 2018, he won a Positive Music Award for co-writing the eponymous theme song to "Thrive", a documentary with over 90 million views, worldwide.
Austin co-organizes and co-facilitates Jams for YES! and is a former board member for Rainforest Action Network and the Freight & Salvage. YES! Jams are events that support individual changemakers in deepening their root systems and growing in consciousness and self-care, so they can become more healthy, well balanced, and effective.  Austin is a longstanding member of the North America Jam team and a co-founder of the Arts for Social Change Jam (2013), and the Black Diaspora Jam (2018). In 2020, Austin co-founded Raise Your Voice Labs, a creative culture transformation company that helps groups build brave spaces to have discussions that matter, and embody new visions of community through musical co-creation.
Cathy Bowman, Visual Arts Specialist
Cathy Bowman is an award-winning cartoonist and writer. Her paintings have been shown at the O'Hanlon Center for the Arts, Youth In Arts, the Sun Gallery and the Marin County Fair. Cathy is an experienced teacher who enjoys helping children tell their stories in words and pictures. She has conducted workshops for the Charles Schulz Museum, the Girl Scouts, the San Anselmo Recreation Department and others. Prior to focusing on education she worked as a reporter for the San Francisco Chronicle. Cathy is a member of the Society of Children's Book Writers and Illustrators and creator of the mini-comic "The Old Cat and the Sea." She holds a B.A. in Political Science from U.C. Santa Barbara. A lifelong traveler, she served as a Peace Corps volunteer in Niger.
cathy@youthinarts.org   415-457-4878 ext. 150