Kristen Gurbach Jacobson, Executive  Director
Kristen Jacobson is an arts leader, educator, and program designer dedicated to the accessibility of arts education for diverse populations. In 2019, Kristen was appointed to the role of Executive Director with Youth in Arts. Recently, she was the Managing Director of Education at Alonzo King LINES Ballet where she led initiatives to expand LINES' programs that promote individuality, creativity and communication through dance and movement learning. Under her leadership, LINES education programs experienced significant expansion, growth, success, and impact.  She also serves on the Board of Directors of the Arts Educators Alliance of the Bay Area as well as San Francisco Unified School District's Arts Ed. Master Plan Advisory Committee. Previously, Kristen served as the Youth & Community Programs Manager for Hubbard Street Dance Chicago where she was responsible for developing and implementing Hubbard Street's Youth Dance Program from its inception, managing school partnerships, teaching artist development, family programming as well as partnerships with major cultural institutions across the city of Chicago. She holds a BA Point Park University's Conservatory of Performing Arts and an MA Columbia College Chicago.kristen@youthinarts.org 415-457-4878 ext. 170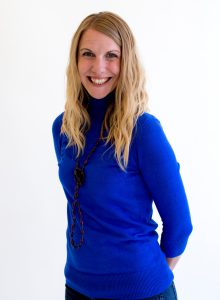 Morgan Schauffler, Development & Gallery Manager
Morgan has always been passionate about art, and worked in fine art sales for over a decade.  Prior to her work as a private Art Consultant, she was the Senior Gallery Associate at the Paul Thiebaud Gallery in San Francisco. She holds a degree in Art History and Human Communications from the University of Denver. Before moving into her development role, Morgan was the Program Director at Youth in Arts. She is on the board of the San Rafael Business Improvement District, and on the steering committee for the Downtown San Rafael Arts District. When not working she can be found hiking the hills of Marin with her husband, two young sons, and Milo Foundation mutt, Coach. At Youth in Arts Morgan oversees fundraising and events, and manages our in-house children's art gallery.
morgan@youthinarts.org  415-457-4878 ext. 160
Kelsey Rieger, Program Director
Kelsey Rieger is an educator and arts advocate. In 2018, she joined Youth in Arts as the Director of Programs. Prior to this role, Kelsey spent over a decade cultivating educational resources and accessibility initiatives in art museums and community gallery settings for visitors and contemporary artists of all ages, backgrounds and abilities. She is dedicated to co-constructing infrastructure for equitable arts access in schools and in the community, prioritizing the ongoing need for creativity as a developmental tool to advance youth and adult agency in the classroom, at home, and in shared civic spaces.
kelsey@youthinarts.org   415-457-4878 ext. 110
Cathy Bowman, Visual Arts Specialist/Communications
Cathy Bowman is an award-winning cartoonist and writer. Her paintings have been shown at the O'Hanlon Center for the Arts, Youth In Arts, the Sun Gallery and the Marin County Fair. Cathy is an experienced teacher who enjoys helping children tell their stories in words and pictures. She has conducted workshops for the Charles Schulz Museum, the Girl Scouts, the San Anselmo Recreation Department and others. Prior to focusing on education she worked as a reporter for the San Francisco Chronicle. Cathy is a member of the Society of Children's Book Writers and Illustrators and creator of the mini-comic "The Old Cat and the Sea." She holds a B.A. in Political Science from U.C. Santa Barbara. A lifelong traveler, she served as a Peace Corps volunteer in Niger.
cathy@youthinarts.org   415-457-4878 ext. 150
Suzanne Joyal, Visual Arts Director
Suzanne has exhibited her fine art at ArtWorks Downtown, Youth in Arts, O'Hanlon Center for the Arts, Albany Center, the Mill Valley Library, and Thornton Thomasetti. A visual artist with extensive teaching experience, Suzanne holds a degree in Art History from Wellesley College and has worked as a fine art gallery curator and an appraiser of fine prints for Butterfield and Butterfield. Suzanne is the founder of Purple Crayon Art Studio, a popular San Francisco art studio for children and families. Having created and directed Purple Crayon for over a decade, Suzanne sold the business in 2007. Suzanne also founded Give A Jump Start that used art as a tool for microfinance with women and children in Zambia.  Suzanne provides professional development workshops for educators in arts integration techniques and is the creator of the Walker Rezaian Creative HeARTS program, an early childhood replicable visual arts curriculum.  At Youth in Arts Suzanne focuses on the model programs including the ARTS Bank. This summer,  Suzanne began her study toward a Master of Arts in Arts Education with a focus on special populations from Moore College of Art and Design in Philadelphia, PA. The only program of its kind in the country, the program was founded by Lynn Horoschak, a pioneer in the field of arts education for special populations. For the students of Moore, and arts educators at Youth in Arts, "special populations" means anyone who does not thrive in the linear, neurotypical classroom. This could mean students experiencing disabilities, newcomer and english language learners, students experiencing the effect of trauma, or anyone with an IEP (Individual Education Plan).
suzanne@youthinarts.org  415-457-4878 ext. 120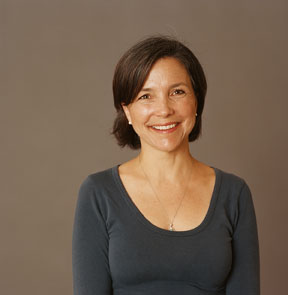 Mentor Artist Austin Willacy
ustin is a professional singer and songwriter who performs and records both solo and with Tommy Boy/Warner Bros. artists The House Jacks. `Til Dawn members often have opportunities to see Austin perform with the House Jacks or his own band. Most years `Til Dawn will open for the House Jacks in at least one professional performance.  Read more about Austin
Mentor Artists
Coming Soon