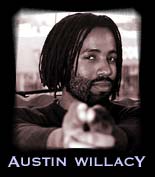 `Til Dawn Director Austin Willacy's House Jacks' just won 3 contemporary a cappella recording awards!
Best Pop/Rock Album
Winner: level by The House Jacks
Best Pop/Rock Song
Winner: "Red Dress"  on level by The House Jacks
Best Professional Original Song
Winner: Austin Willacy's "You Were Everything" on level by House Jacks
Way to go Austin for continuing to give back to the community and our `Til Dawn Students! You can see `Til Dawn in action with the Marin Symphony on Sunday April 14 4pm.