`Til Dawn has been performing for Bread & Roses for many years. Recently they performed at  The Janet Pomeroy Center.  The Center  provides recreational, vocational and educational opportunities for people with disabilities through programs and services that encourage self-expression, promote personal achievement, and lead to greater independence.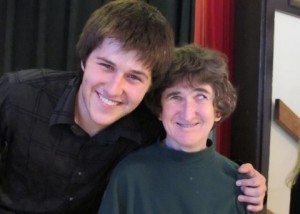 This is one of the over 35 performances that Til Dawn will do over the course of the year!
`Til Dawn has two rehearsals a week, several weekend retreats over the course of the year and performances all around the Bay Area.
Catch them next on November 6 at the Barbershop Chorus event at Marin Center's Showcase Theater.