Youth in Arts is open late for 2nd Friday San Rafael Art Walk Downtown this Friday, January 11, from 5-8 p.m.


Come see our latest gallery exhibit, "Re-Generation: Teaching Recycled Art," before it closes January 25. Help create a recycled "rag rug" or collect take-away cards to inspire your own recycled art projects at home.
"Re-Generation" features work from recycled and found materials by master artists, as well as recycled art works by their students and protégés.
Come explore the many reasons artists may choose to use alternative materials in their work and how they pass along these ideas to a new generation of young artists.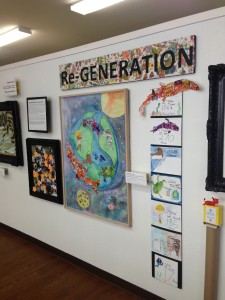 And don't miss our new store layout with all kinds of artist-made items for sale, including creative recycled gift items by professional and youth artists!