 Julia Chigamba and the Chinyakare Ensemble put on an incredibly lively performance at Marin Primary & Middle School's International Day.  They performed three traditional Zimbabwean dances for the student audience of about 200. First, was a welcome dance called Mauya in the Shona language.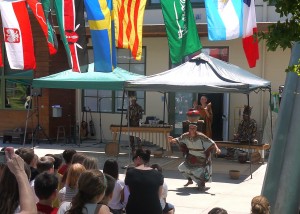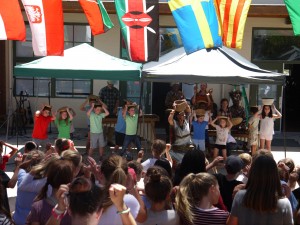 The next piece celebrated the vital source of water with the artists vigorously dancing with full jugs on their heads. Students gasped and cheered as Julia Chigamba and Casey Daliyo moved quickly around the stage with the water precariously perched on their heads.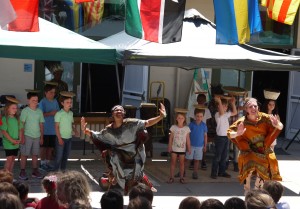 Lastly, was a dance rejoicing for the harvest performed with baskets containing various seeds and beans. Student volunteers were invited up on stage to participate in the harvest dance.  They practiced balancing the baskets on their heads, and shaking the beans and seeds around which added a wonderful sound element.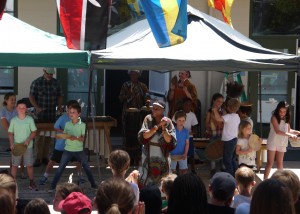 All of the Chinyakare's dances were accompanied by beautiful music expertly played by Ronnie Daliyo and Augusten Basa, on Zimbabwean instruments such as the mbira, ngoma, marimbas, and chipendani. The troupe answered a few questions from the engaged student audience, before receiving their well deserved standing ovation!