 More than 50 teaching artists from around the Bay Area joined a Zoom call recently to explore how to continue working with their students, now that schools and businesses are closed due to the coronavirus pandemic. Youth in Arts held a similar call the same day with its own teaching artists.
The Bay Area wide event was supported by
Arts Education Alliance of the Bay Area
and
Oakland Unified Arts Partners
. It was facilitated by Mika Lemoine, a mentor artist who teaches hip hop and street dance with
Destiny Arts Cente
r in Oakland, and Rachel-Anne Palacios, a multicultural artist and activist who works in the Oakland schools.
Participants began by coming up with a word to describe how they were feeling. The answers were telling: Hopeful. Weary. Isolated. Groovy. Challenged. Excited. Unwashed.
With work inside schools halted, teaching artists discussed ways to engage with their students online. Several expressed their concern about how to reach kids who don't have access to a computer, and how hard it is to be creative when you feel anxious.
"I realize how much social connection feeds me and motivates me," said one dance teacher. "Not being able to fully move is hindering my well being."
Teaching artists also talked about the strain of trying to figure out how to survive financially. Can they file for unemployment? Which is the best online platform to use to reach the widest audience? When will they be able to earn a living working in classrooms again?
Youth in Arts Executive Director Kristen Jacobson held a similar Zoom call with Youth in Arts' teaching artists and staff. Kristen shared that Youth in Arts is talking to funders, donors and school partners to find ways to continue programming and support teaching artists.
"Reaching all kids with meaningful arts activities and supporting teaching artists is crucial during these challenging times," Kristen said. "We are working as hard as we can to make this work."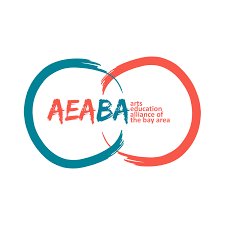 How should a dancer teach online? How does clown perform without a live audience? How can a metal artist heat up materials without her studio?